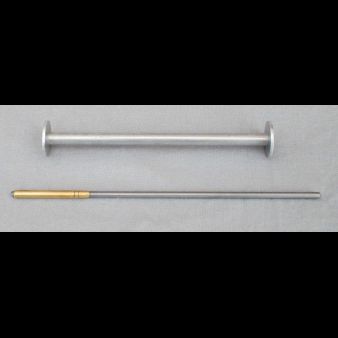 Ken Ledbetter and Henry Clemes have started making 4″ & 6″ aluminum bobbins for our hand made shuttles.
The bobbins hold from 20-30% more yarn than the plastic ones do, as they are longer from end to end and the shaft is much thinner.
At the beginning of 2019, KCL Woods will shift to all aluminum bobbins with our shuttles.
Extras will be available for $5.00 (4″) and $5.50 (6″).
In order to wind the yarn, we will sell a rod winder that fits on a drill motor – very simple, portable, and inexpensive.
If you buy 5 bobbins of either size, you get a winder free! (A $12.50 value)
You can buy a drill motor at Walmart for about $25.00 or at Harbor Freight.
We hope you come to love our new bobbins!